Welcome to the Giles County Sheriff's Office web page. Giles County is located in the heart of Southern Middle Tennessee and is home to many historic buildings, civil war battle sites, and some of the most beautiful scenery anywhere.

The Sheriff's Office is the primary law enforcement provider for Giles County, providing services in patrol, criminal investigations, civil process service, criminal warrant service and operation of the county jail.
*BID ON SEIZED AND SURPLUS PROPERTY NOW*
SHERIFF DEPT. FAX (931) 424-7039
JAIL FAX (931) 424-4788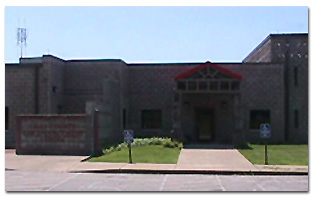 Giles County Sheriff's Office

Kyle Helton - Sheriff

Brandon Beard - Chief Deputy

Joseph Purvis - Captain
Shane Hunter
-
Criminal Investigations Lieutenant
Teresa Mattox - Jail Administrator


*Disclaimer
Circumstances may change without notice due to changes in the law, emergencies, and policies of the Giles County Jail or Sheriff's Department.
This website is intended to comply with the public information act and is provided to make information available to the public. This information should not be used in any manner to injure, harass, or commit a criminal act against any person or family member of a person named in the jail facility. Any such action could subject you to criminal prosecution. All persons charged are presumed innocent until proven guilty in a court of law. If errors are noted in any inmate record the Giles County Jail will make every attempt to verify and correct the error as soon as we are made aware of it.